The Impressive Success Rates of LASIK Surgery
El Paso - LASIK Success Rates
---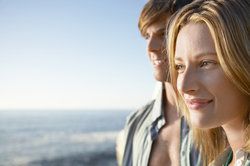 Since LASIK surgery was introduced, it has seen a steady growth in popularity. For people who have grown tired of relying on the constant use of glasses or contact lenses for clear vision, LASIK offers a safe, convenient, and long-lasting vision correction solution. However, despite all the potential benefits of LASIK surgery, there is one overwhelming reason that so many patients turn to LASIK surgery for improved vision, and that is its impressive success rates. LASIK now has a proven history of providing patients with vastly improved vision, which significantly decreases, or even completely eliminates, a patient's reliance on corrective eye wear. This procedure has proven, time and again, that patients can enjoy crisp vision without the daily hassle and inconvenience of glasses and contact lenses. At El Paso Eye Surgeons, we ensure LASIK success rates will be especially high for our patients by combining the most advanced LASIK technology with our years of laser eye surgery experience.
LASIK Results
When we say that LASIK surgery has impressive success rates, we are not exaggerating. When it comes to LASIK results, patients can expect to not only improve vision with minimal side effects and very little risk of complication, but to improve that vison significantly. Most patients report greatly improved vision immediately after surgery. As side effects dissipate and the full results of surgery are realized, the majority of patients will benefit from vison that is 20/20 or better. Below are some statistics regarding the typical results of LASIK surgery:
Patients achieve 20/20 vision from LASIK roughly 90 percent of the time
About 99 percent of patients achieve at least 20/40 vision (the minimum required to obtain a driver's license)
Over 90 percent of patients are able to perform most, or all, of their daily tasks without the use of glasses or contact lenses following LASIK surgery
Surveys show that 92 to 98 percent of patients report being satisfied with the results of LASIK surgery
The risk of a serious and untreatable complication from LASIK surgery that could permanently effect vision is less than 1 percent
Studies and statistics clearly show that patients stand an excellent chance of experiencing a positive LASIK procedure that results in impressive vision improvement.
Choosing a LASIK Surgeon
Although LASIK success rates are high, it is still important to be selective when choosing a LASIK eye surgeon. By choosing surgeons with a vast knowledge and experience of the LASIK procedure, patients can help to ensure that they are not one of the rare cases in which LASIK complication or dissatisfaction occurs. At El Paso Eye Surgeons, we have been performing LASIK surgery for over 15 years. Our surgeons have a history of providing patients with satisfactory LASIK results. We also stay up-to-date on the latest LASIK techniques so that we can offer our patients the safest and most precise vision correction.
Contact Us
Corrective eye wear is no longer the only option for those who suffer from vision impairment. If you are looking for more convenient and long-lasting vision correction, contact us at your earliest convenience to learn more about laser vision correction at El Paso Eye Surgeons. We look forward to hearing from you!